News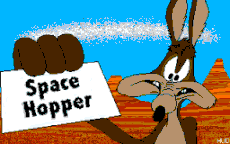 Latest (July 15/1999)
This new look web site now has MP3 and RealAudio of latest material. The band are preparing yet more songs for another recording session in late summer.
Old News
The band has just been in a studio recording new material. The music is constantly evolving, breaking away from indie cliches and taking on a more progressive style with new songs by Mike, Ian, and Mark. These are the first recordings with Mike's vocals and Ian's new Hammond and Leslie - I'll put up new MP3 files soon. The band is set for a busy 1999 and will be playing venues across the U.K. (Feb 23/1999)
The band are really pissed off with the name Acme Rocket, often gigging as Space Hopper and Watt!(20/10/98)
Bassist Tim has bought a new shirt for gigs, it's fluorescent green, so much for image.(3/7/98)
New singer Mike Dolan blows away Night and Day audience with first live gig for band - included very nice rendition of 'Since Ive Been Loving You' by Led Zep.(5/6/98)
Ian has recently bought a Hammond organ, not very practical especially since Leslie speaker is the size of the washing machine and carrying the keyboard is enough to give anyone a hernia, but gorgeous never the less, previous owner was a member of what became The Mock Turtles. (1/2/98)
The band's Roadhouse gig (5/3/97) was attended by some surprise guests, who were very impressed with the performance. The entourage included The Lemon Heads, Paul Gallager (Oasis brother), Manson's Production Crew and some record companies.
Evan Dando and co, then borrowed Acme Rocket's quitars and did a little set for the late night lockin crowd. (Nice One Guys -if your out there in net land).
---
Some Past Venues

The Hacienda, Manchester: The Whitchwood,Ashton: The Roadhouse,Manchester: Night and Day Cafe,Manchester: Churchhills,Accrington: Canal Caf'e Bar,Manchester: Star & Garter,Manchester: The Marbel Arch,Manchester